Welcome to Evgie Wall Decals Gift Card Giveaway!
Do you want to give your walls a new look? Enter Evgie Wall Decals below to win $200 Gift Card to spend at Evgie!
Spring time is finally here! Spring Cleaning is one of my favorite things to do when the weather gets warm, and I usually get the itch to change one of my rooms around. Re-docorating a room doesn't have to be time consuming or expensive. Wall Decals are a great way to personalize any room in your home! And today I am going to share with you an awesome wall decal company that has perfect decals for any room of your home. Have you ever heard of Evgie?
Evgie.com is an company that sells large and small wall decals. You can find designs and ideas for kids' and grown-up's rooms. Update your toddler's room, decorate your nursery or change the look of your living room with these beautiful wall decals 2015.
Check out some of the great options from Evgie.com:
1. Fishing Monkeys Wall Decals– $155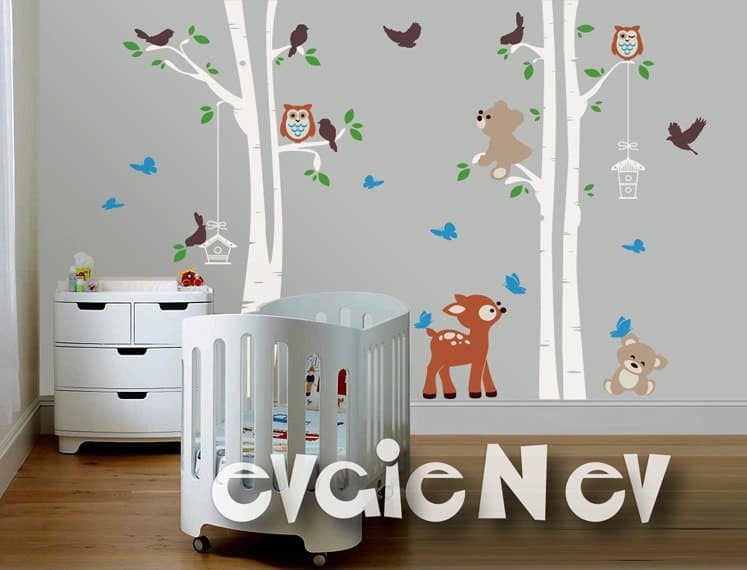 2. Forrest Friends Wall Stickers– $120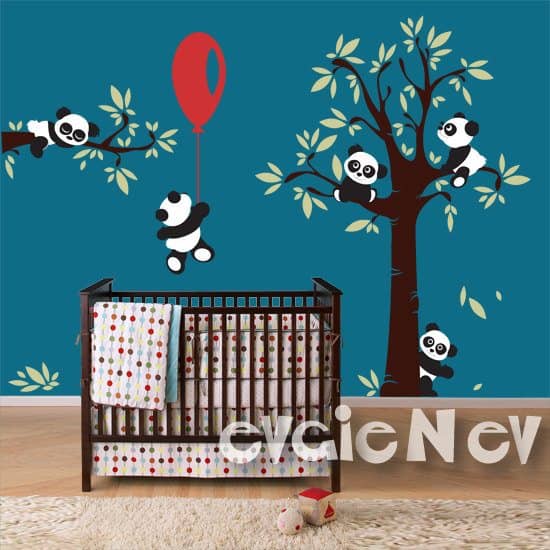 3. Panda Wall Decals– $135
4. Owls On The Tree Wall Decals – $100
5. Space Monkeys Wall Decals – $155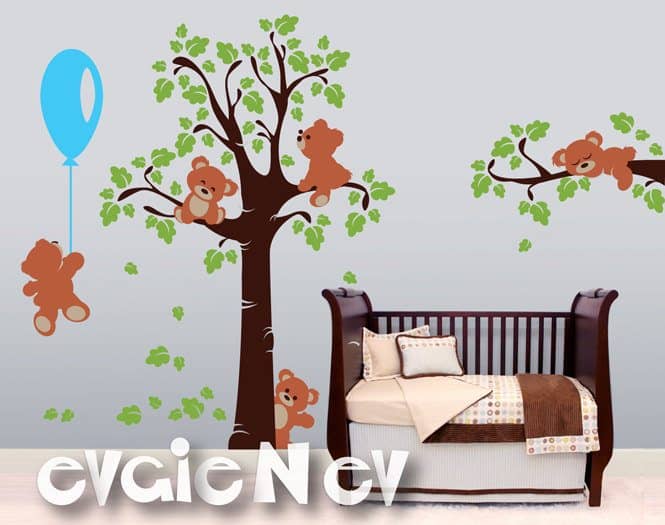 6. Teddy Bears Wall Stickers – $135
Evgie.com doens't have decals just for the babies room, they have beautiful pieces for every room in your home! Don't forget to check out the coupons available (15% Off orders of $150, %20 orders of $200, and 25% off orders of $300).
Now that you know all about the beautiful wall decals available from Evgie.com would you like to enter to win a $200 gift card from them? Giveaway starts 3/22 at 12:01am and ends 4/6 at 11:59pm est! This giveaway is open worldwide (International winners pay the difference between domestic and international.)! Fill out the form below for your shot and good luck for Evgie Wall Decals Giveaway!
Disclaimer: This information is brought to you by Evgie and SavingYouDinero.com. The blogger hosting the event and participating bloggers are not responsible for fulfilling the prize.