​Better get ready…………. the 2019 Black Friday is ready to take the world by storm, and the special offers keep getting better with every new year.
Everyone expects the discounts to be massive these days, especially as the competition between manufacturers has never been more intense. Besides, while it might be a bit confusing, I love how Black Friday is no longer just a Friday, but often comes with a full week or even a month of discounts.
Now, when you think Black Friday, you think electronics. It is just part of the game. I guess this is the most advanced sector and it keeps expanding like there is no tomorrow. Whatever you get today, chances are there will be a better model next year. This rule applies to pretty much every segment, yet there are a few exceptions. Home tools tend to make a great investment because quality stuff will never get outdated.
Now when thinking about home improvement or tools, whether it's Home Depot or some other stores, most stores in this category will most likely run a plethora of offers too. I remember the first time I decided to join this Black Friday mania – it was 2009. I got a set of screwdrivers with different tips – the proper professional kind of set with 50 pieces in a suitcase – and it still feels brand new. It is still one of the top-rated sets in the market. That's why I love this segment – it is all about value for money and making a long-term investment.
Do not get me wrong, though! Home Depot coupons and discounts are mostly suitable for certain categories of people.
First, you got the professionals – contractors and people who actually make a living in this industry. They obviously require the latest technologies in order to provide top-notch service for home renovation or remodeling. They need durability, as well as the top brands in this segment. Luckily, most of these things come out on Black Friday first.
Second, you have my category – the DIY enthusiasts. We all love doing things around our house, and while we may lack extensive knowledge and experience, we can still pull some nice tricks every now and then. I firmly believe everyone should be able to fix a table, a chair, or a sofa. I take my ventures even further and even come up with my own designs. I hire contractors only when something could be life-threatening – other than that, I do everything myself.
This year, Black Friday falls on the 29th of November. I am pretty sure many large stores will start their discounts a week before or so. Some of them will probably keep their coupon codes or sale discounts for a week after too. Some shops go for a full month in order to get as many customers as possible. I recommend keeping an eye on whatever your favorite store has in mind. When it comes to big stores, they will most likely explode on the actual Black Friday.
Black Friday Home Improvement Deals
Now, what should we expect from Home Depot and other similar home improvement stores for 2019?
What to expect for Black Friday
It is hard to tell what products or categories of products will benefit from a major discount on Home Depot's Black Friday Deals event.
However, if you are like me and keep an eye on home improvement stores around this time of the year, you have probably noticed a few trends that keep repeating. And let me put it out clearly – there is nothing wrong with that. Home Depot keeps things simple by focusing on things people actually want or need, rather than new innovations to test the market.
Christmas decorations will most likely make a difference this year, as well. We will probably find everything – from Christmas trees in all kinds of sizes and designs to small or large decorations for the tree or your household. It was one of the first home improvement ideas applied by the top store on Black Friday, and it comes just in time – less than a month before Christmas. Sure, some of us have already purchased a few bits, but the main sale will most likely go on Black Friday.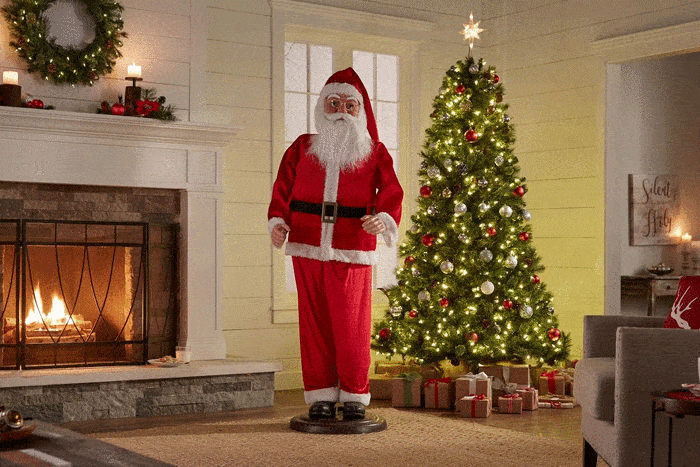 The last few years have also revealed another trend. Camping has always been a popular activity for youngsters or nature enthusiasts, not to mention families. It keeps getting more and more popular with plenty of new places all over the world. Do not get me wrong – it is not just camping, but all about outdoor activities. I bought a nice portable grill for my family's camping trips last year, and I keep my fingers crossed for a few similar things this year too. Some of the outdoor furniture on sale last year was stunning, but our garden is fully decorated.
Now, stores like Home Depot will clearly focus on the working industry too. There will probably be hundreds of dollars of power tools, toolsets, and all kinds of similar appliances. These are probably the main reasons wherefore so many people head to such stores on Black Friday – they build or add to their portfolios. I will be honest with you – even though I am well stocked on power tools these days, I always keep an eye on these sale discounts, as you never know what might pop up for a good price.
Then, while this is not new, it tends to get better around Black Friday – financing deals. They were common and quite successful over the past few years – I guess Home Depot would not do them otherwise. Basically, you get better financing deals, no interest deals, and so on – even multiple discounts on multiple purchases. The sale applies to more expensive things – not just a power tool, but perhaps a dryer or a washing machine.
I got a kitchen set a few years ago – no interest added. It got paid within a couple of years – fixed rates, no random variables, no extra charges.
However, while all these seem exciting, there is nothing official yet. I guess we will have to wait until Black Friday begins and keep an eye on official websites.
Whether you shop online or offline, Black Friday is all about preparation. You are more likely to be successful on this shopping day if you know exactly what you need. But then, if you are like me, you will always get some extras too.

Anyway, how do you get ready for Black Friday?
What are my best tips gathered over a decade of Black Friday hunting?!
Sign up and get ready
In 2019, people shop online. Of course, the grocery shop down the road is still handy at times, but many big things are ordered online.
The same rule applies to Black Friday. You might see videos of people fighting in shops for the last power tool on sale or a kitchen set, but going online is more convenient and easier. You can shop in multiple stores within minutes, rather than wasting hours in traffic or queues.
Now, when I mean you need to sign up, I mean to save time. The traffic on these home improvement websites is massive during Black Friday. It starts soon after midnight. This means websites will get slow – you will have to hit the refresh button every few minutes.
Why waste time then?
Sign up today when there is no rush. Create an account. Enter your shipping details. Save your payment information. This way, you will save valuable minutes on each purchase.
Research prices upfront
Mark my words – you need to be familiar with the prices. Well, you should be… Whether you are a pro or a DIY enthusiast, you might be familiar with average prices for tools and home improvement stuff.
If you are just starting up, mark my advice – come up with a list of tools you might need. Explore Home Depot or other similar websites if you are not sure. Become familiar with the prices.
Some stores increase prices a month or two before Black Friday, only to be able to provide some discounts. This trick is more common in small stores that cannot afford to offer big sale discounts.

Luckily, large places stay away from such lame techniques. All in all, knowing prices will help you determine whether the discount is worth it.
Research top products too
It is hard to tell now, exactly, what will go on sale on Black Friday. But if you are involved with home improvement tools for a while, you might know what products run the market.
My point is quite simple – research what you need upfront.
You will find lots of bargains for products that you do not really need – you will simply have no use for them. Trust me, I have been there, and I have done that – bought items just because the deals looked amazing. They were so cheap that I would have been happy if they lasted for a week.
And I still have them… And I still use them once a year… They are just not suitable for the kind of things I do.
If you need a nail gun, do your homework and find the best ones in the market, then try to find one of those. Looking for a particular refrigerator? How about an air compressor? You do not necessarily need to know the best products, but at least learn about the top manufacturers out there.
Save even more money
Some retailers will let you buy a product online, and then they will keep it in store for you for a particular amount of time – two days, seven days, whatever…
Shopping online is convenient, but it could be pricey too. There are not too many offers on shipping during Black Friday, so chances are you will pay for shipping. Order a large package, and the shipping cost can be quite harsh.
You can still benefit from the discount if your retailer keeps it in store for you. Whether you go for Home Depot or a smaller store, double-check upfront. This way, you can pop up a couple of days later, when the crazy crowds are gone. You are welcome!
Final words​​
Tempted to take your DIY experience to the next level and become the handyman around your household?
Interested in pushing your business even further with some top-notch tools?
Black Friday could be the solution for you. Keep in mind, the bigger the store, the more money it can cut via its coupon codes.
Places like Home Depot could be your primary solutions.
Use my advice to get ahead of others and gain an advantage over the crazy crowds. Whether you get there in person or you plan to tackle Black Friday from your armchair, you have to be prepared.​