The holiday season is approaching, which means it may be time to start thinking about your financial game plan heading into holidays like Christmas and Hanukah. It's no secret that this time of the year can be financially difficult for many people, with things like gift-giving and party planning being on the top of everyone's mind, so it's important to start thinking about this ahead of time.
Luckily, even during a worldwide pandemic, there are tons of ways to make some extra money on the side to push you over the line for the end of 2020. From more traditional methods to even some outside of the box ideas, here is the list of our favorite ways to make a little extra this holiday season.
Ten ways to make extra cash
Working retail
Unsurprisingly, a great first place to start looking is around your local retailers and local businesses to see if they're seeking any kind of seasonal employees. Especially with Black Friday approaching in the coming weeks, any major store or shopping mall will surely be looking for extra help to keep their stores running properly.
If traditional retail, grocery, or even restaurants isn't your cup of tea, there are tons of "fun" seasonal gigs you can search for around you. For example, working at a Christmas tree lot/farm can help you get into the spirit while making money. Even becoming a Santa Claus or elf actor at a local attraction can help you bring joy to children while also making some good money. Research into how your town or city celebrates the holidays and look for a fun way to get involved!
Side hustle delivery gig
Using your car for side hustles has become extremely popular over the past few years, and especially during the holidays, it can be a great way to make some money. Many delivery services and ridesharing sharing services have increased in popularity, and with the increase in use, comes the demand for drivers.
For example, goPuff, one food and household essentials delivery service has seen a massive increase in interest over the past year due to its flexibility during the holidays.
"Side hustles are a great way to earn some extra spending money," says Elizabeth Romaine, goPuff's Director of Communications. "Becoming a goPuff driver-partner not only allows you to earn extra money utilizing your car, but you can also choose the hours that work best for you—so flexible!"
The same trend is occurring with travel apps like Uber and Lyft. Due to "peak pay" hours at different times throughout the week (and more prevalent during the winter), it can serve as an extra incentive to get off the couch and help some travelers in need.
Blogging
Believe it or not, but starting and maintaining a blog can be an easy and creative way to make money. Monetizing a blog is becoming more and more commonplace as the power of SEO is becoming increasingly popular among brands and writers.
If you run your own brand or business, beefing up your following through your blog is a great way to gain traffic to your site and potential conversions. Start planning out your content calendar now so that your content is getting in front of your readers that can lead to purchases on your site.
On the other hand, if you don't offer products, start monetizing the way you view sponsored posts. With influencer marketing and branded partnerships at an all-time high, creating a media kit and sponsored post rate can be a great way to connect with brands online and make decent money.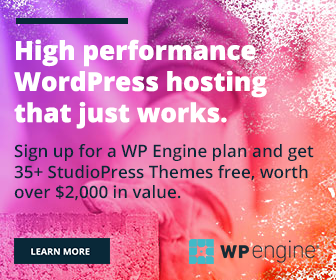 Selling things around the house
One man's trash is another man's treasure is how the saying goes, and especially during the holiday season, there will certainly be people looking for presents! This is the perfect time to offload some things around your house that you either don't want anymore or you don't use.
Sure, garage and yard sales are something that instantly comes to mind, but in the middle of a pandemic, it's increasingly easier to make your sales online. Some of our favorite apps and hotbeds for online sales include Facebook Marketplace (especially if you are selling locally) and Mercari (for longer distanced transactions).
The beauty of these platforms is that you can offload just about anything. From furniture to electronics, these places are great to show off anything you're looking to cash in on. To get started, lean on tools, tips and timeless online selling advice to help get your items out of the house and money in your pocket.
Start a business
Do you have a hobby or talent you've been looking to monetize? Starting a business, and particularly an online one has never had a better time to start than right now. What many don't realize is quite how vast the internet is and how many people can potentially be interested in buying your products.
Websites like Etsy and Bigcommerce have made many hobbies like arts and crafts or sports card training turn from a fun hobby into a lucrative business. The beautiful part of setting up a shop online is how easy it really is. Platforms like the ones mentioned above are as simple as a few clicks of buttons to get started. With not only design options to customize to your liking, but it also gives you all kinds of ways to customize prices, imagery, shipping options, and much more.
Take this holiday season to think about your hobbies and if you have the opportunity to capitalize while you can.
Pet sit or babysit
The holiday season is busy for everyone, especially for those that need to travel to visit their families or catch up on their last-minute shopping. This is a perfect time to ask around and see if anyone you know needs a babysitter or pet sitter. As easy as dedicating a few hours some nights or simply checking up periodically on a pet, this is a great low-effort, high reward way to make a little side money.
The key to this option is making yourself available and also well-known. If you decide to go this route, be sure to be flexible and also outgoing so you can actually get some action. Ask friends and family, coworkers, or even neighbors if they need any help. We know everyone's holidays are busy, so if you're able to help them out, they'll definitely be appreciative.
Start cleaning or shoveling snow
Depending on where you live or what season you're in, you might have some options to get gritty with a side hustle. With a pandemic front and center of our lives, more people are worried about cleanliness than ever before.
There are a number of reasons or situations where people might need someone to come in and clean for them. Put yourself out there as an option for hire! Whether you're hired to keep things clean at a small wedding ceremony or outdoor reception, or someone wants to help their older loved ones maintain a clean home during this time, you could be making the most out of the opportunities to keep people safe and healthy.
Before jumping into a cleaning business with a sponge and a bottle of glass cleaner, you may want to familiarize yourself with the current CDC cleaning and disinfecting guidelines. This way you can be certain the products you are using are satisfactory and you have a greater understanding of the cleanliness expectations people might have right now.
If cleaning others' homes seems risky and not a viable option for you, consider other tasks you could do for money. In the fall you could offer to rake and bag up the leaves that fall onto peoples' lawns. Come time for the snow to fall you could make use of your snowplow or snow blower, and offer your plowing services to those nearby who might be in need. Maybe you don't have any machinery, but you have a shovel. People often have stairs, decks, patios and even their roofs that could use a shovel.
Try out survey websites
You might have heard about people getting paid to take surveys or fill out forms to make a quick buck. Maybe you never gave it a try yourself because you weren't sure where to start or what sites were legitimate. When you're looking to add to your income the last thing you need is to end up scammed.
The best way to take advantage of these opportunities is to check out sites that have already been reviewed and tested by someone else. Peruse through the lists to find the best sites to make money on and avoid the hassle of your own trial and error to find which actually works. Here are instructions for Dollar General Survey which is a quick way to get a gift card.
It's important to pay attention to the nature of the survey, however, as some have certain requirements of the person taking them. Be sure that your demographics, habits or whatever determining characteristics are listed apply to you so that you're eligible to take the surveys and you aren't wasting your time.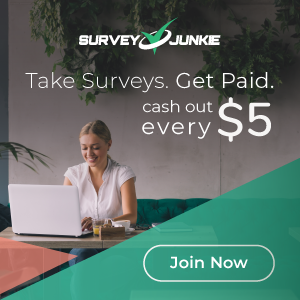 Add Money-back extensions
This year more than ever, consumers are likely to take to the internet to do their shopping. Whether you have the time or energy to browse around looking for the best deals, there is another option to make the most out of your online shopping. Cashback extensions allow you to earn money while you're doing your shopping. This is an ideal way to add up your pennies because it is something you can do that takes up little to no extra time from your day.
By downloading a cashback browser extension you can shop anywhere on the internet and if the store is affiliated with Rakuten, it will not only check for coupons, best prices, but it will also earn you cash back for your eligible purchases. Using this tool is a no-brainer because you can save on items you already planned on buying and the money-back adds up!
The way the cashback works is as you shop you'll see the Rakuten button pop up asking to scan for offers. Once you click it, the extension runs through its process, checks for pricing, sales, coupon codes and logs your purchase total. Your cash-back saves up during these windows of time, about a few months, and at the end of that time period they will mail you your "big fat check."
Besides the extension, you can always begin your shopping right on Rakuten where you can look through the big sales and deals they're highlighting. This can be a good way to get gift ideas for your loved ones, while also saving some cash.
Become a Flipper
When you hear the word flipper, you might think you don't have the skill set it requires to buy a house, fix it up and resell it for more money. However, flipping is something that is catching on well outside the realm of real estate.
Crafty people are hitting up yard sale after yard sale, or keeping an eye on digital marketplaces for cheap items like an old piece of furniture. If you're looking to drastically increase the value of the item you'll need to put a little work into it. With the example of furniture, say a stool, you might consider at least sanding it down and refinishing its stain or giving it a nice pop of color by painting it.
Another way people are flipping items is by keeping a close eye on sales. When they find a product on sale for a much lower price they buy it, or maybe a few of them, and list them online to sell. You can decide if you want to list it higher than its normal price or not, so your profit margin may depend on the item's demand.
No matter your personal skill set, how much time you have available, or how much energy you have to expend on making some extra cash this holiday season, there is something out there for you. If you haven't found something from this list, fingers crossed it made you think of a solution that best fits your life. Hopefully, with a little extra cash this holiday season, it'll be the best one yet!