Welcome to Maleficent Giveaway!
**This post contains affiliate links and I will be compensated if you make a purchase after clicking on my links.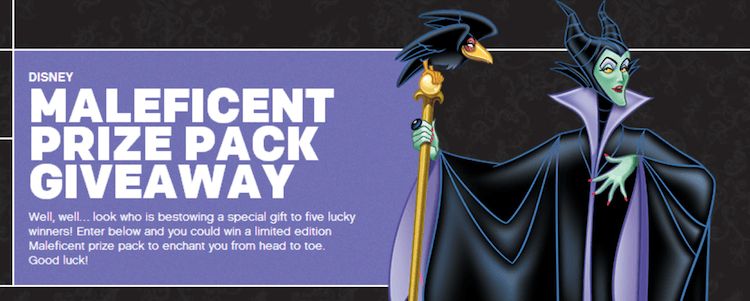 Enter to Win the Reebok Maleficent Giveaway Pack 
Something wicked could be coming back to school! Five lucky winners will receive the Reebok Maleficent Giveaway Pack: the limited edition Maleficent Top Down Sneaker, a Disney Maleficent Backpack & Beanie, and a $100 Reebok.com gift card! Bring a little of the dark side to the first day of school! This year's back to school will be awesome with all the prizes!

Contest ends 8/20, so get your entry in today! Open to US residents, 18+ only!
While you're back-to-school shopping, don't forget to check out all of the Disney-themed Reebok shoes to find this year's new favorite pair for your little ones! Find the best items at the Reebok Outlet!