Modern women want it all, and we can have it all. Becoming an entrepreneur is one of the best ways to earn an income, contribute to your community, and still get to be present in your children's lives. As a stay-at-home mother, you have plenty of options but you should also weigh the pros and cons before you proceed with your professional endeavors.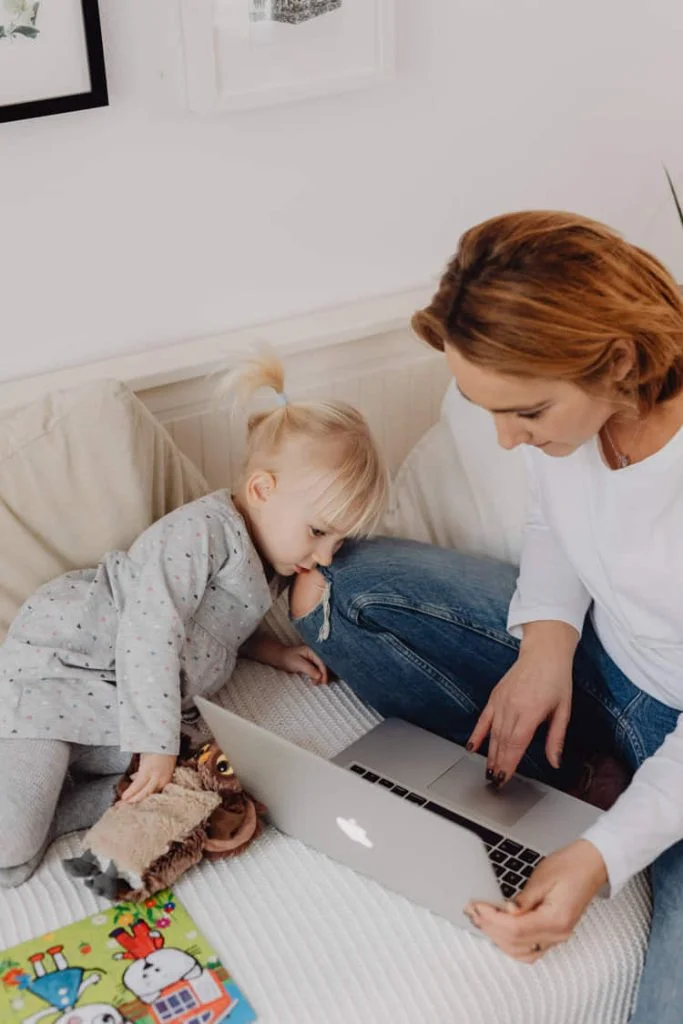 How to Become Stay at Home Mom Entrepreneurs
Today, we share a few tips for moms looking to break into the world of entrepreneurship while balancing children and social life while preserving their sanity.
"Mom"preneurship Means Dedication
Whether you are opening a brick-and-mortar location or plan to work exclusively from home, the vast majority of business owners work between 40 and 60+ hours each week. When you have children at home, this means working unusual hours, and sometimes in chunks as little as 20 or 30 minutes at a time. Many small business owners find that, at least in the early days, starting their business gives them less free time than they had envisioned. Be prepared to be busy and to feel guilty on those days when you can't devote your all to either your family or your business.
Small Business, Big Decisions
Business owners have to make big decisions every day. This can include things like whether or not to hire employees, the type of business structure you will have, and which, if any, mentors or consultants you'll have helping you along the way.
Hiring employees is one of the biggest decisions as it brings with it many implications, such as paying a salary, providing enough work, and making sure they get paid on time. You can eliminate the payment issues pretty quickly by setting up a system that allows you to handle small business payroll the easy way. This will be software that helps you stay organized and integrates with all of your existing systems. You'll also want to plan for automatic payments and make sure that your program can calculate info for taxes and gives you the flexibility to add same-day direct deposits and alter your employee benefits and payments directly from out.
Another major decision is choosing a business structure. While many work-at-home moms choose to act as a sole-proprietor, forming an LLC might be a smart move. An LLC is financially advantageous, and you may be able to keep more of your profits from being taxed when you set up as a legal business entity. Your LLC or other structure can also help you keep your personal finances separate from your business so that you do not risk commingling funds, which can blur the line between your personal money and your business assets.
If you're planning to choose a mentor, EU Business School explains that you'll need to find someone that understands your plan. You must be willing to listen to this individual's feedback, even if it is not what you want to hear. Remember, there is a reason that your mentor was successful in their business, and there is a lot you can learn from other people's experiences and knowledge.
What Are the Best Home Businesses for Moms?
Not sure yet what you want to do? That's okay, there are many types of businesses that are ideal for busy moms. A quick tip here: make sure that you have a great home office, which is set up to reduce stress so that you can be your most efficient best. A few ideas that you may be able to begin as soon as today include:
Making Time for Everything Else
Balancing work and kids is not always easy. But as a mom and entrepreneur, you have to make time for both of these important areas of your life as well as yourself.  Make a point to practice self-care and pull away from your obligations at least sometimes. Our tips for achieving balance include:
Mom/entrepreneur is a joint job title that can mean many things. For one, it means you'll be busy. It can also mean that you can pick and choose the hours you work so that you can attend dance recitals, karate classes, or adventure outings with the kids. Working for yourself is also a great way to supplement (or even replace) your family's income so that you can take control of everything in your life. Before you start, take steps to lay a strong foundation, like getting your accounting and payroll software in place, and don't forget to schedule time away from work so that you can focus on the things that matter the most.