A Changing World
Let's rewind the clock a bit.
It's December 31st, 2019, and New Year's Eve is in full swing.
The fireworks are blasting off, the champagne is popping, and people are happy. If you had listened in on others' conversations, you would hear a general air of hopefulness. Everybody had high expectations for 2020, and they weren't afraid to let the world know.
If you were anything like most people, then you probably had the same level of optimism.
Instead, the universe decided to prove us all wrong. January got off to a rocky start, February was okay, and by early-March, everybody had heard about COVID-19.
At first, nobody expected this virus to have the effect that it did. But after another 30 days passed and the entire world was still on lockdown, all of the optimistic people realized what was happening.
No matter what you do, the virus has likely impacted you and your family in at least some small way. Despite all of the unexpected ups and downs that 2020 threw out, though, families are still searching for buying a home.
Owning A Home Is Smart
When apartments started evicting people who couldn't pay their rent, owning a home suddenly seemed a lot more secure. After all, mortgage payments are usually cheaper than apartment renting (for a similar-sized space), and apartments are ridiculously overpriced. All of this goes to say that even though the world is still amid a pandemic, homeownership is steady.
In today's article, we're going to be looking at everything you should know about the changing real estate market, how you can prepare, and how to ensure that you get a good deal. We'll also be talking about the holy grail of home loans (at least as far as banks are concerned)- your debt-to-income ratio (or DTI, for short).
Let's dive in!
Understanding Debt-To-Income Ratio (DTI)
Before you start shopping for a house, the most important thing to know about is your debt-to-income ratio. Every bank you go to, every lender you speak to, and even some real estate agencies will want to know this number.
Most of these organizations will do the math on your DTI for you, but it's a good idea to know before you get turned down for the loan required to purchase your dream home. It will also save you time spent at the bank going through all of your expenses line by line.
Save Your Credit Score!
Another great reason to have your DTI calculated before you start applying for loans is that it will save you from unnecessary "hard checks" on your credit.
When a major lender has to run a credit check, this counts as a hard check and can reduce your overall credit score by a couple of points. These negative marks stay on your credit score for two years, and there's no way to get them removed sooner.
Obviously, if you want a home loan, you'll have to consent to at least one credit check. But it's a lot better than getting denied for multiple credit checks because you were applying for a larger loan than you could get approved for.
How To Calculate Your DTI For Home Loans
Your debt-to-income ratio is a number that compares your monthly debt (bills, loans, expenses, rent) to your income. If you're single, only your income matters. If you're married, they'll also count your spouse's after-tax income towards your income, which can significantly boost your DTI.
Calculating your DTI ratio is simple- divide your monthly income by your monthly debt and expenses.
This is where you'll have to do a bit of inventory. You must itemize all of your debts and expenses, not just the big payments.
Include how much you spend on groceries, entertainment, gym memberships, subscriptions, phone bill, internet, and even your pets. The bank will go through your bank statements anyway, so you're not going to be able to hide anything.
So, let's say that your total monthly expenditure is $3,000, and your monthly salary (or business income) is $10,000. Divide your income by your debt, and you'll get a DTI ratio of 33%.
A 33% DTI is excellent, but most Americans have a higher DTI- especially after COVID. The higher your DTI ratio is, the worse it is. In general, banks and lenders like to see a 43% DTI ratio or lower.
You might be able to get a loan with a higher number, but you'll likely have to make a higher down payment or be required to pay a higher interest rate.
Looking For An Easier Way?
One of the easiest ways to calculate your debt-to-income ratio is to head over to MortgageCalculators.info. The site is 100% free to use, and their DTI calculator is second to none!
All you need to do is enter your pre-tax income, your spouse's post-tax income (if applicable), expenses, and mortgage details (if you know them). Once you're finished, press 'Calculate,' and you'll have all of your numbers. You can then screenshot or save all of the information.
If you're looking for other essential real estate calculators, the site developers have created an excellent line-up of tools, including:
Monthly payment calculator
Minimum income requirement calculator
Home loan limit calculator
Repayment charts
Closing cost calculator
Reverse mortgage calculators
…and a lot more!
Overall, MortgageCalculators is an excellent resource for anybody who wants a simple way of calculating all of their numbers. The writers have also included in-depth guides on how to apply to federal FHA loans, how to refinance your home, and more.
The best part of it all- it's 100% free!
Don't Stretch Yourself Too Thin
One thing that COVID taught almost everybody in America is that you should never stretch your resources too thin. Before this happened, there were a lot of people who had high DTI ratios, and as soon as they lost their job, they lost everything.
If you're shopping for a home or trying to get a home loan, then the best thing you can do is reduce your monthly expenses as much as possible.
Real Estate Changes After COVID-19
Pretty much everybody can agree that things aren't the same as they used to be; this also applies to the real estate market. Possibly one of the biggest changes we've seen is one of the most iconic- no more "Open House" signs.
In the past, this was one of the easiest ways to go house shopping. You could hit up all of your favorite neighborhoods and just drive around until you saw an "Open House" sign, walk in, drink a soda, eat one of those grocery store cookies that the real estate agent puts out, and see if you liked the place or not.
Today, though, things are a bit more impersonal. In some states, where the virus isn't as bad, you may be able to schedule an in-person visit with an agent. However, more agencies are switching to virtual tours, at least for first-time showings.
These usually involve a video or Facetime call where the agent walks around the house and shows you all of the important interior and exterior features.
Although they're not quite as inclusive, these virtual tours are a great way to do a preliminary examination of a house. If you indicate that you like the house, then the agent will typically be able to schedule a short personal visit. The virtual tours are a good way to get a feel for the house, but ultimately, you really won't know whether you want to buy it or not until you see it in-person.
Sales Are Down
The biggest change to the real estate market is that sales are down, meaning that it's not the best time to be an agent. Since money is tight, many people who planned on buying a home this past year decided to wait a bit longer.
… But You Might Get A Deal
The flipside of that is that you could stand to get a better deal on your home. There are still a number of people who are desperately trying to sell their home. With sales down, many sellers may be willing to reduce their home price to sell it faster.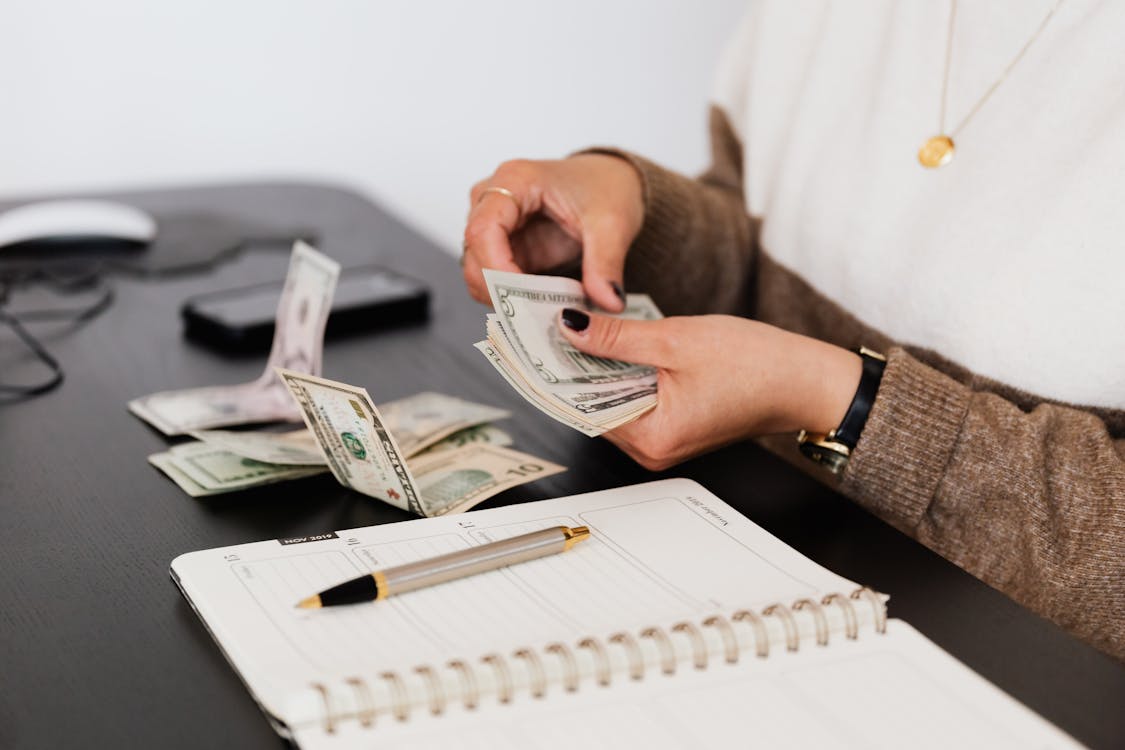 Final Tips For Buying A Home
There's no need to cancel your plans to purchase a house in 2021, even with a pandemic going on. Although the real estate market is undoubtedly going through some changes, home prices and loan rates have stayed steady throughout most of 2020. If anything, you may stand to get an even better deal since fewer people are shopping.
Ultimately, owning a home is the ultimate security. You'll be able to reduce your monthly living expenses, and you'll actually get to own the house. In the future, you can use the house to help you get business loans, and owning a home looks great on your credit!
Remember, though, before you start shopping, check out MortgageCalculators.info to calculate your DTI ratio (and anything else you might need). As long as you know your numbers, you'll know exactly how much home you can afford, and finding a lender will be much easier.